Wondering How It Works?
Here's your guide on how to remove personal information from the internet for free!
---
Get Your Privacy Back: How to Remove Personal Information from the Internet
Your personal details are dangerously exposed online. Data brokers traffic billions of data points daily – including your name, address, age, and more. This creates massive risk of identity theft.
That's why learning how to delete your information from the internet is so critical. You can opt-out of data brokers and regain control of your privacy.
This guide will outline actionable steps to remove your personal data for free. Follow our simple methods to:
Find what's publicly available about you
Opt-out of shady data broker sites
Scrub social media of sensitive information
Take back your privacy from people search sites
Want to minimize hacks and identity theft? Protect your family's safety? Stop spam mail in its tracks?
Then let's dive into scrubbing your presence for good. With vigilance and persistence, you can dramatically reduce your digital footprint.
Is your personal information in the wrong hands? Use Privacy Bee's free Digital Footprint Scanner to find out.
Take These Steps To Begin Removing Your Personal Information From The Internet
It's really difficult to fully remove your personal information from the internet. In fact, it may be next to impossible, since most of us enjoy many benefits from life online.
The best you can do is take a methodical approach to delete yourself from the internet and minimize your data footprint.
Be patient and prioritize the steps that have the highest impact on your own personal data privacy goals. So here's how to remove personal information from the internet for free!
1. Remove Your Name From Google Searches
At the top of the information funnel sits the biggest gorilla of them all: Google. The immensely popular search engine is the access point to most people's personal information.
Although it compiles this information to customize your content, it could potentially land in the hands of fraudsters. And yes, it is possible to remove your name from Google searches.
Do this: Visit Google's activity controls to manage ad personalization, YouTube history, and app and web activity.
Since Google collects data continuously, we recommend turning on "Auto Delete" to delete your data at a regular interval.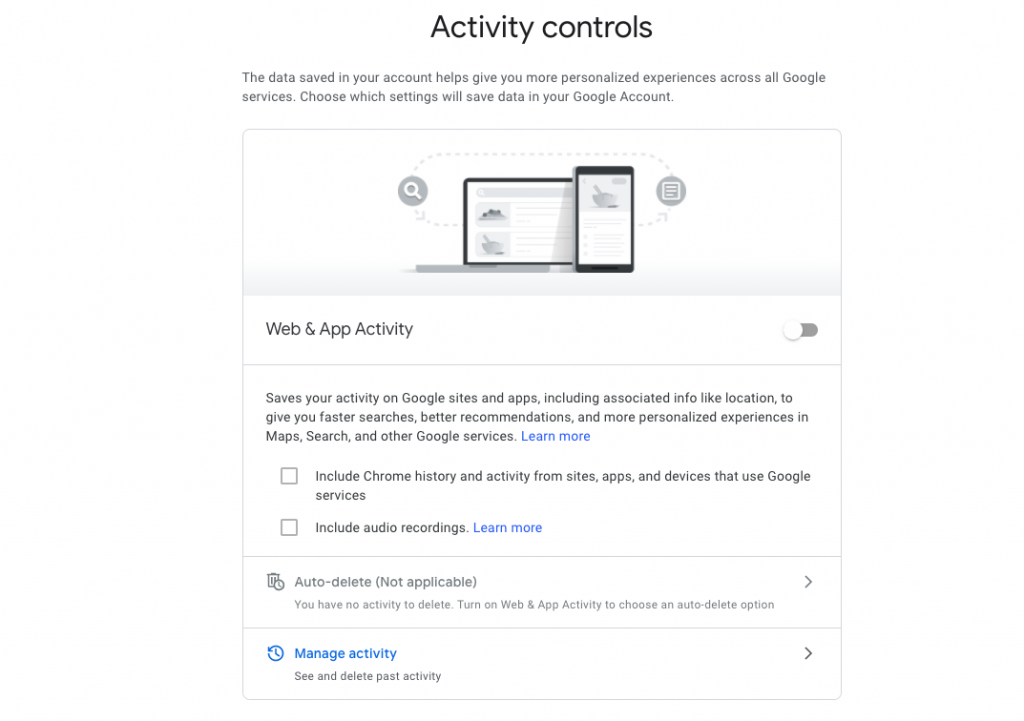 2. Delete or Private Your Social Media Accounts
This one may be hard. If you really want to delete yourself from the internet, you're going to have to delete your social media accounts.
Including some you may have forgotten about, like that embarrassing MySpace page from years ago.
Or, if you just want to prevent strangers from seeing your content, you can update your settings to restrict public access. You may also then want to consider deleting old posts that don't fit with your current life.
You'll also want to delete any online accounts that you're not using, such as online shops that still have your data even though you only bought something once.
That stale data puts you at risk of identity theft! Deleting these accounts is not always easy.
Many shady websites make the process difficult or pretend to deactivate or delete your account. Although it may be difficult, the data security you gain from this process makes it well worth it!
3. Opt Out Of Data Brokers (Most Important!)
Data brokers are tasked with collecting information from people and compiling said information online.
Examples of these companies include PeopleFinder and Spokeo.
They collect information from people's online activities and sell it to interested parties mostly for advertisement purposes.
Bad actors, however, may acquire people's information and use it for a variety of illegal purposes.
It will take some legwork but you can go and opt out of each data broker and people search site.
Start by doing a search for your name on different search engines and then follow the lead until you find the right opt-out flow.
It takes time but it may be the most impactful step to deleting yourself from the internet!
Here's 5 Data Brokers & People Search Sites You Can Opt Out Of Today!
Before getting started, we highly suggest seeing if your information is already on specific platforms.
We recommend our digital footprint scanner to see exactly where your information is posted. It's 100% Free & comes with removal guides attached to each "exposure".
How To Remove Yourself From Acxiom
ESTIMATED TIME: 5 minutes
Opting Out of Axciom – Made Simple
Axciom is a major data broker known for compiling tons of personal information without consent. Let's get you opted out so they stop profiting off your data.
Here is the incredibly easy process to reduce unwanted spam and marketing calls:
Go to Axciom's opt-out page or call 877-774-2094
Choose what to opt-out – mailing address, phone numbers, emails
Enter your name exactly as they have it
Provide your phone and email
Hit submit
Confirm via email
That's it! The whole process takes about 2 minutes.
Axciom says it takes 2 weeks to fully process requests. Stay on them if needed – data brokers are notoriously slow.
Now the tough part – your data likely already got shared prior to opting out. That's why regularly repeating this process is key.
But removing yourself going forward stops the spread and reclaims control of your information. Pretty cool!
Take a deep breath – opting out of Axciom was painless. Now let's tackle the next data broker…
How To Remove Yourself From Epsilon
ESTIMATED TIME: 5 minutes
Epsilon is a big player in the data brokerage space. They collect extensive consumer information to help marketers target advertising offers.
But you can stop Epsilon from profiting off your personal details and take back control of your privacy. It just requires opting out of their data collection.
While Epsilon has a more rigorous identity verification process than some brokers, the overall opt-out process remains straightforward with three options:
Email Option:
Simply send an email to [email protected] including your full name and complete mailing address. This allows Epsilon to identify you in their databases.
Online Form Option:
Submit Epsilon's online form to request either:
Opting out of selling your personal information
Deleting your personal information entirely
Seeing what data has been collected about you
You can submit multiple request types, but only one per form submission.
Phone Option:
Call 866-267-3861 and speak with an Epsilon representative to have your information removed. Just provide your identifying details over the phone.
Identity Verification:
Epsilon will verify your identity before processing opt-out requests related to data deletion or access. This involves answering questions based on public records.
As long as you can accurately answer the identity confirmation questions, your request will be promptly completed. Within a few business days, your data will no longer be sold and used.
Take a few minutes today to opt-out and ensure your privacy. Epsilon makes it easy to stop your information from being trafficked without your consent.
ESTIMATED TIME: 20 minutes
Whitepages is one of the most popular data broker websites with 40 to 50 million visits each month.
Unfortunately, this site doesn't just collect peripheral information like our names and social media handles.
WhitePages digs a bit deeper into our current and previous residences, landlines, colleagues, and relatives. While all this is pretty invasive, it doesn't end there.
With a premium subscription, any stranger can get our mobile numbers, professional licenses, information relating to property ownership, and bankruptcy details.
They can also have a full history of all the places we've lived before, liens, judgment, and criminal records.
To top it all off, with a paid subscription, anyone can see our confidential background checks. Scary!
How To Opt-Out From Whitepages.com
Visit the Whitepages website and input our names and ZIP codes
Click "view details" after finding our records
Copy the URL at the top left corner of our profile
Visit their opt-out page, paste our URL, and click on the opt-out button
Click on "remove me" when redirected to confirm our identity
Pick a reason for wanting to be removed
Verify our identity by providing our numbers and asking to be called, after which we'll get a verification code
Pick up a call from the WhitePages robot and give it your verification code
Due to the vast amount of information they have on us, the whole process can take up to a day.
However, when it's done, all we need to do is check back frequently to see if our accounts haven't been reinstated.

How To Opt Out Of MyLife
ESTIMATED TIME: 15 minutes
MyLife isn't just a regular social media website. It rakes in around 18.5 million visitors every month.
They have access to our phone numbers, addresses, net worth, and even our car model.
MyLife also gets the criminal records of its users alongside their liens, lawsuits, and bankruptcies.
Beyond these, the website asks its users to leave reviews of people's character and reputation. There are no reasonable limits to who can leave these reviews.
To do so, we can either call or send an email to [email protected].
If we choose to call, the person on the other end will guide us through the process. The number is (888) 704-1900. Be prepared for them to discourage you, though!
For the email, we'll need a bit of structure to guide our request.
It should include our first and last names, all previous locations alongside the present, and our birthdays. Emails must be clear and thorough.
To remove yourself from MyLife, take note of these three things:
The information provided must be very accurate. This is to ensure that they don't accidentally remove someone else's profile instead of ours.
You may have to send requests from each email you want to be deleted.
If you don't ask them to remove our details from all their other websites, they won't. Since MyLife also owns Wink.com, be sure to request removal there too!
After about three to five days, you'll be free from their spying eyes. But beware: your profile may return in four to five months.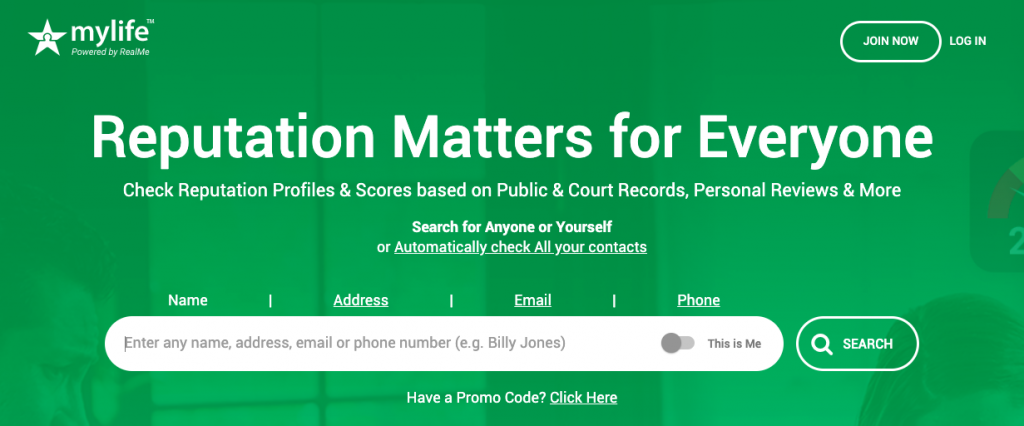 Do this: Shameless plug. Privacy Bee can help you manage your data deletion requests. It doesn't have to be complicated; we make it simple!
ESTIMATED TIME: 15 minutes
This people finder is slightly less popular than MyLife. However, with 18 million visitors each month, it's not by a considerable margin. Unfortunately, each of those 18 million visitors can see our age, location, family members, and aliases. That's a lot of information for random strangers to have.
And with a premium account, users get even more detail: a subscriber can see our numbers, property reports, convictions, address history, criminal records, etc.
To delete your data from BeenVerified:
Enter your first and last names and city
Click search
Choose the offending profile
On the opt-out page that loads once you select your profile, enter your email address and solve the CAPTCHA
Click on the button that says Send Verification Email
After receiving an email from BeenVerified, click the "verify opt-out" button
When all this is done, wait to get a mail confirming our exit from the site. The entire process shouldn't take more than 24 hours. Afterward, you'll be free for another sixteen weeks or so. And then you
4. Delete Your Personal Information From Blogs
When was the last time you checked that old Tumblr page? We often share intimate details (especially in our younger years) that end up living forever.
Take some time to review old content to see if it's worth making a removal request.
You might want to preserve some things, but you'll find that other things are less important to save — especially when trying to reduce your digital footprint.
Do this: Search your name on Google and other search engines…and click through beyond the first page.
You may find some ancient content that needs deleting! If so, ask Google to get rid of outdated content. It may work in some instances.
5. Get Rid of Unused Apps
When installing new apps, most people don't care to read the Terms and Conditions. They just click the 'I Agree' button without much thought.
The truth is, that many mobile apps collect a lot of personal information that could later be hacked!
Every so often, you should delete unused apps from your phone. And whenever you download a new app, carefully read the Terms so you know exactly what you're agreeing to.
Especially risky are shady loan apps that prompt you for personal information and, rather than give you a loan, they use this information to access your bank or other private records.
Do this: Perform an app cleanup whenever you update your smartphone software. This gives you a frequent reminder to delete any apps that are lingering on your phone – and potentially tracking your activity!
How Can I Automatically Remove My Private Information From The Internet?
Exposed personal information is the root cause of identity theft, spam calls, paper junk mail, and even stalking.
Privacy Bee removes your personal information from over 440+ data broker sites and custom removes data from 150,000+ additional sites.
Take back control of your privacy. Prevent identity theft, spam calls, and stalking for good.
Over 25,000 people use Privacy Bee to automatically erase exposed phone numbers, addresses, and other personal data.
Click here to get a 100% FREE digital footprint scan.
See what sites have your information posted and start locking down your privacy today.